Simple steps to install Varna Suraksha Ultrasonic Rat Repeller at BMW car.
Click to enlarge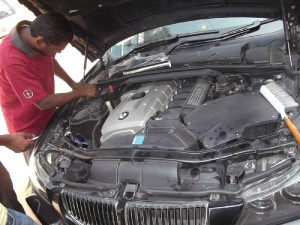 Fix the repellent to any spacious side of the engine bay.  You need to focus the speaker towards the hood.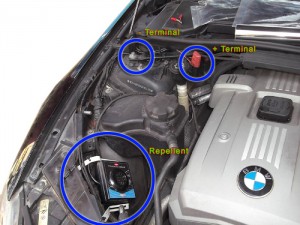 Though your battery is situated in the rear, you can see + terminal located as shown in the above picture. Connect the red + wire to the terminal. The black wire (earthing) can be clipped to any bolt as shown the in the figure. You can see the Unit is switched ON now.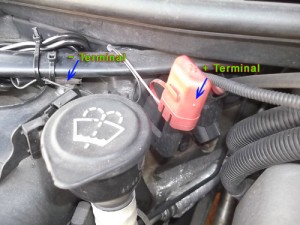 Stick aluminium sticker to the interior part of the hood just opposite to the repellent.
Within 1 week, you can see rats gradually avoiding your car.
CAR 2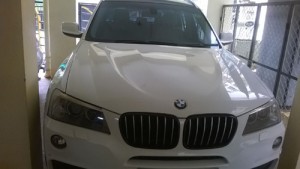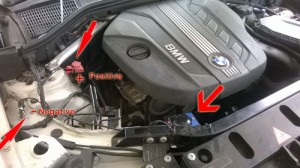 Click to enlarge