Master Controller  
Master Controller ZX 20 (1 Master controller + 20 Transducers + Wire Bundle)
Master Controller Lxi 12 (1 Master controller + 12 Transducers + Wire Bundle)
Select a safe electrical room or corner (proper ventilation is MUST) and mount Master controller with provided Stand and bracket.
Plug Master Controller to 5 Amp electrical point with recommended A.C. Voltage 220/230 V only.
Back Panel (Connector is located in the rear side of the equipment)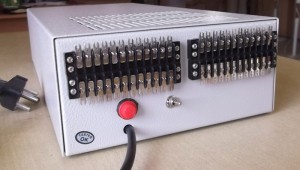 Use 2 Core, flexible (14/40) wire to connect between the transducers and the master console.
Connect & screw the wire to the terminals (Top and Below)
Connect each transducers from the Master console back panel with independent cable. You can connect upto 12 Transducers in Lxi 12 model and 20 Transducers in ZX 20 model.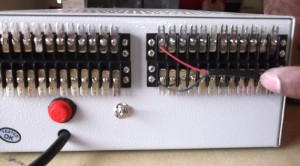 The wire to be connected to the Transducer or Satellite which emits the ultrasonic sound.
Wx6 Back Panel – (Drives 6 Transducers)
Transducer –
Each Transducer can cover upto 300 Sft in normal floor and 150 Sft. in false ceiling or false flooring. (Please note: If there are any obstructions within the room like partitions, cabinets, machinery,  you will need to add extra unit.)
Transducer does not need power.
Open the Base Layer using screw driver as shown in below. 
Connect the other side of the wire to the connector of Transducer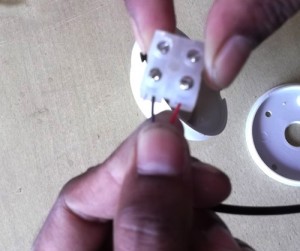 The backside of the transducer to be screwed to the wall or any surface. Press fit the Top Layer to the Base Layer. The transducer front portion has to be focused in correct angle to cover maximum area with maximum bounce.